Surface Inspection System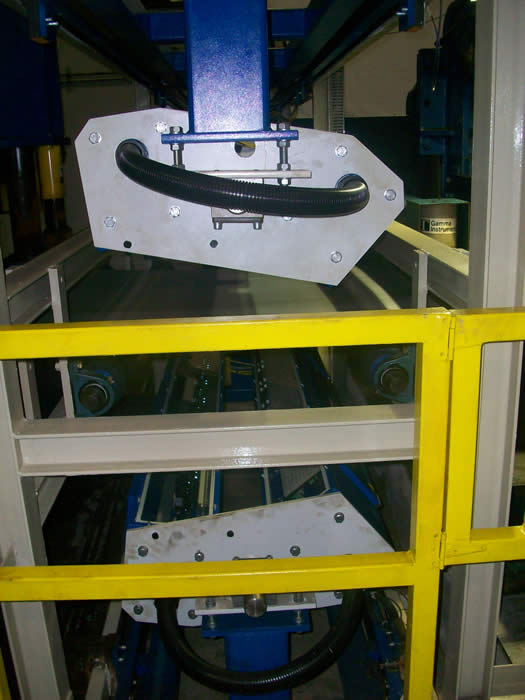 ISRA PARSYTEC provides solutions for the full range of surface inspection tasks for continuous strip products with a unique and most complete product portfolio. Our goal is to provide advanced solutions along the entire steel production chain. Hundreds of successfully installed systems confirm the benefit of many years of experience and technological competence. Whether it be casting, hot or cold rolling, pickling, annealing, galvanizing, coating or the finishing process – all are covered, as well as end products such as rails.
One of ISRA PARSYTEC's key objectives is that our solutions help make manufacturing both more productive and more cost effective. By employing leading-edge inspection systems and the tools for both process monitoring and yield optimization, not only are the defects being recognized, but the solutions can also help pinpoint where and why the defects occurred. In this way, manufacturers are given important information enabling them to significantly improve their production and thereby achieve greater success. All systems integrate seamlessly into any process environment, providing perfect inspection and yield monitoring at all stages of production, leading inevitably to unbeatable product quality.
The Benefits at a Glance
REDUCE:
Claims using quality control with accurate and reliable surface defect recognition from earliest production steps to coil finishing

Manufacturing costs by increasing line yield

Waste dramatically
OPTIMIZE:
Process malfunctions and manual maintenance

Processes using production monitoring for analysis and disaster avoidance

Process improvement using upstream feedback

Validation against defined quality rules

Automated quality grading