Safety Award Announcement – 5/23/2016
"Working in an unsafe work environment creates the potential for serious injuries and can hurt your bottom line. When employees feel unsafe, they move slower and seek other opportunities to provide a safe employment situation. At the end of the day our employees SAFETY comes FIRST".
As a result of a strong management commitment, and steady work from our employees, OPP was among the 41 companies throughout Northwest Ohio awarded for Safety Achievement by the Northwest Ohio Safety Council.   We reduced our injuries by 79% in 2015 from the previous year.  We've addressed issues with the facility, updated job and safety training, refined our processes and reviewed unsafe potential employee behavior to achieve these results.  Fostering an inclusive atmosphere has been the single most effective change, allowing the safety culture to improve company wide.  We are continuing in our effort to eliminate all workplace injuries, and ensure workers see how Ohio Pickling & Processing cares about their health and safety, as well as their ability to provide world class service to our customers.
Customer Testimonials
From our customers throughout our years of growth and development-
"You and the OPP staff exemplified 'EXCELLENT CUSTOMER SERVICE.' Your help in the matter has been immeasurable!
Thank you so very much!!!" -Flora J.
"No one does what you do"€œ -Dan B.
"You really helped me out of a jam on this one..again" -Brad B.
"€œYou guys rock" -Cindi M.
Please contact our team to find out how we can help your company thrive in the competitive marketplace today's economy presents.
Document Manager Training
Click here to download our training document
Online Reporting Now Available!
Looking for a gauge chart or need the Parsytec chart for a coil? Login and get all the information you need in just a few clicks!
Visit www.ohiopickling.com, enter your issued customer name and password in the fields provided. This will give you access to processed coil information and the ability to request and view Parsytec data. To begin using this feature, please contact your sales representative and a username and password will be provided. Once logging in, please change your password for your convenience.
Other great features have been updated as well:
In-depth Coil Calculator
Detailed Information about our Processing Capabilities
Leveler Capabilities and capacity information
The latest News and Events for Ohio Pickling & Processing
NEW A2LA Lab Information
Visit www.ohiopickling.com after you contact your sales rep!
Parsytec Surface Inspection System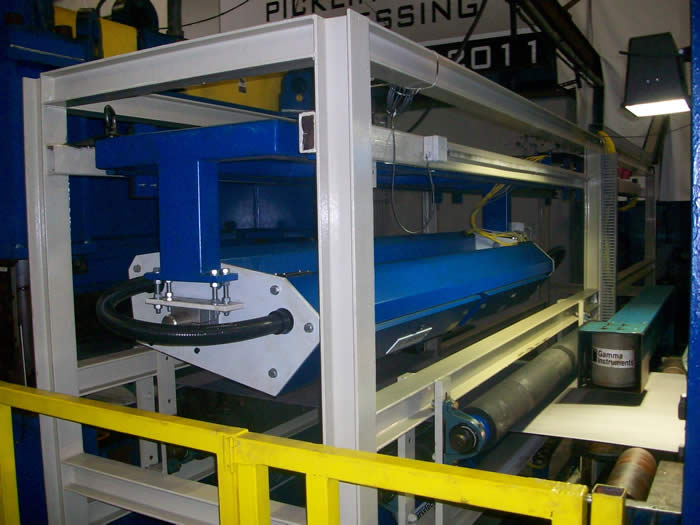 ISRA PARSYTEC provides solutions for the full range of surface inspection tasks for continuous strip products with a unique and most complete product portfolio. Our goal is to provide advanced solutions along the entire steel production chain. Click Here to Read more…