Ohio Pickling & Processing, also known as OPP, is a toll processor of flat roll steel based in Toledo, OH. OPP services large steel service centers and brokers alike. By focusing on individual customer needs, and providing flexibility in developing ways to achieve these needs, OPP has continued to grow. Examples of this innovation and progress range from our auto-flat leveler (learn more on our leveler page) to our cutting edge Parsytec evaluation process (learn more on our Parsytec page).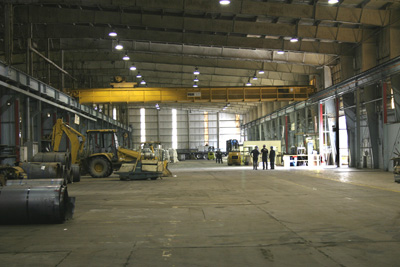 Located just off the Toledo airline rail yard, we provide our customers an international connection to the world's steel economy. Increasing your ability to expand your business, deliver a quality product, and exceed your customer's expectations is what we focus on daily.
Testimonials
From our customers throughout our years of growth and development-
"You and the OPP staff exemplified 'EXCELLENT CUSTOMER SERVICE.' Your help in the matter has been immeasurable!
Thank you so very much!!!" -Flora J.
"No one does what you do"€œ -Dan B.
"You really helped me out of a jam on this one..again" -Brad B.
"€œYou guys rock" -Cindi M.
Please 
contact our team
 to find out how we can help your company thrive in the competitive marketplace today's economy presents.